| | |
| --- | --- |
| Farnsworth 1P25 Image Converter Tube | |
| View cart | |
Description
Farnsworth 1P25 image converter tube in used, tested working condition. This is a tube used in World War II night vision systems, and has a phosphor coated screen that is sensitive to IR light. These tubes require about 4000 volts to function, WWII era night vision scopes used a non-replaceable Zamboni pile to generate the high voltage needed. The modern user can use one of the many laser tube power supplies or neon sign transformers on the surplus market.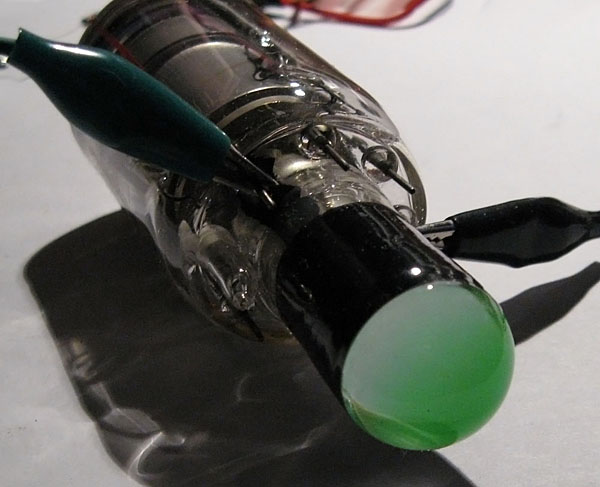 Farnsworth 1P25, powered to nominal voltage.

Farnsworth 1P25 at rest.
| | | |
| --- | --- | --- |
| Catalog No. | Price | Lead Time |
| 1P25 | US$41.98 | Out of stock |